WHAT'S NEW AT ARAN GRAPHICS!
Aran Graphics is pleased to offer EZIPOP cardboard brochure holders,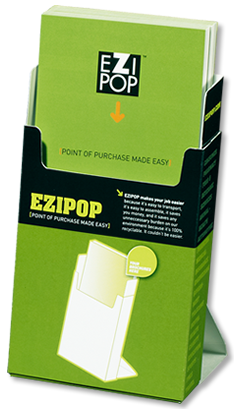 brochure stands and countertop display products. EZIPOPs are unique. Make a statement in today's busy marketplace. These versatile holders are visually striking, strong, eco-friendly and an affordable way to communicate your company's brand, logo, products and message.